When it comes to book to movie adaptations it can be pretty hit or miss. Sometimes it can be the casting that just doesn't fit, or sometimes there's just not enough time in a movie to do an amazing book justice. However, there have been times when the book to movie adaptations have been pretty great and I've enjoyed them a lot. So I thought I'd do a post listing my favourite ones.
Harry Potter by J.K Rowling –
I feel like it's almost impossible to find a book to movie adaptation which is as universally loved as the Harry Potter films. While there was a lot from the books which didn't make it into the movies and I'll always be a bit salty about them making James and Lily so much older than they were in the book but that's relatively minor. I think the films capture the essence and magic of the books so well and I think the visuals and casting are pretty great too.
The Hunger Games Trilogy by Suzanne Collins
This is one instance where I actually enjoyed the films more than the books * cue the scandalised gasps* Honestly though I feel like the film makers did such a great job with the source material and the Catching Fire movie is honestly legendary. That alone deserves a place on this list for how much I liked it, it's so surreal to read a book and then see it come to life exactly the way you imagined on screen and Catching Fire totally did that for me.
The Body by Stephen King / Stand By Me (1986) dir Rob Reiner
This movie tells such a simple story but it's so timeless and nostalgic. We follow four friends – Gordie, Chris, Teddy and Vern – as they embark on a journey to find the body of a local boy who has gone missing. Buoyed by a sense of adventure and freedom from their difficult home lives, the film is a touching portrayal of friendship and coming of age. I think this is one of the best adaptations of Kings works, and does justice to the short story it's based on plus it has Kings own seal of approval.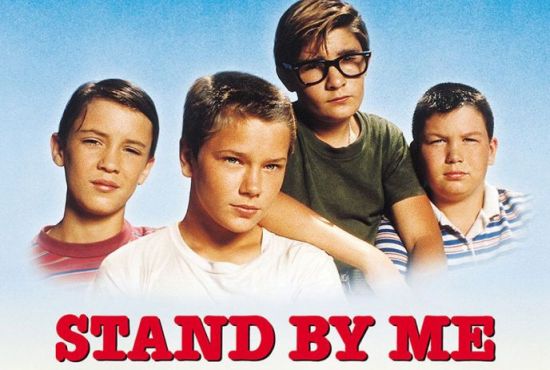 IT by Stephen King / IT (2017) dir by Andy Muschietti
I just had to include this film on the list as I really enjoyed IT (2017) and to a slightly lesser degree IT: Chapter Two. While the book is an absolute behemoth at around a thousand pages with some questionable and bizarre scenes, making it a difficult story to adapt to the screen especially when it comes to the sections of the novel following the Losers club as adults. The director Andy Muschietti does such a great job in IT (2017) and captures the key themes of friendship, childhood and fear so well resulting in a truly beautiful film, both thematically and visually.
The Great Gatsby by F. Scott Fitzgerald / The Great Gatsby (2013) dir Baz Luhrmann
I'm such a sucker for Fitzgeralds writing and he's become one of my favourite ever since I read Gatsby for the first time. I thought this film was so gorgeous and encapsulates the effervescence and excess of the roaring twenties so well. I can't think of another actor who could do Gatsby justice the way Leonardo Dicaprio does and Toby Maguire is a great pick for Nick Carraway too. The ending hurts just as much as it did when reading.
The Lord of The Rings by J. R. R Tolkien / The Lord of The Rings (2001-2003) dir Peter Jackson
This is another case of where I enjoyed the films far more than the books, I honestly struggled to read the books but the films were so epic and I think they always will be. Each instalment is just as good as its predecessor and kept me hooked from the acting to the visuals. My favourite out of the trilogy has got to be Return of the King though, it's so memorable and the perfect conclusion for the saga.
Hope you guys enjoyed hearing about some of my favourite book to movie adaptations! I would love to hear what you guys think – are some of your favourites on this list? What are some of your favourite book to movie adaptations? Feel free to let me know in the comments!
Until next time,
Rumaanah x